The surface processing, treatment and refinement are processes that require very specific and often strict quality requirements. In order to meet these demands, you need the right tools and abrasive products to get the job done right the first time. Here are Joysun we are the leading professional supplier and specialist when it comes to high quality coated abrasive products and surface conditionings. We have all of the supplies and knowledge to help you with the diverse challenges that come with surface treatment in various industries. With optimum performance and efficiency, our amazing products are offered with outstanding on-time delivery and at competitive prices, making us the preferred choice of many companies around the world.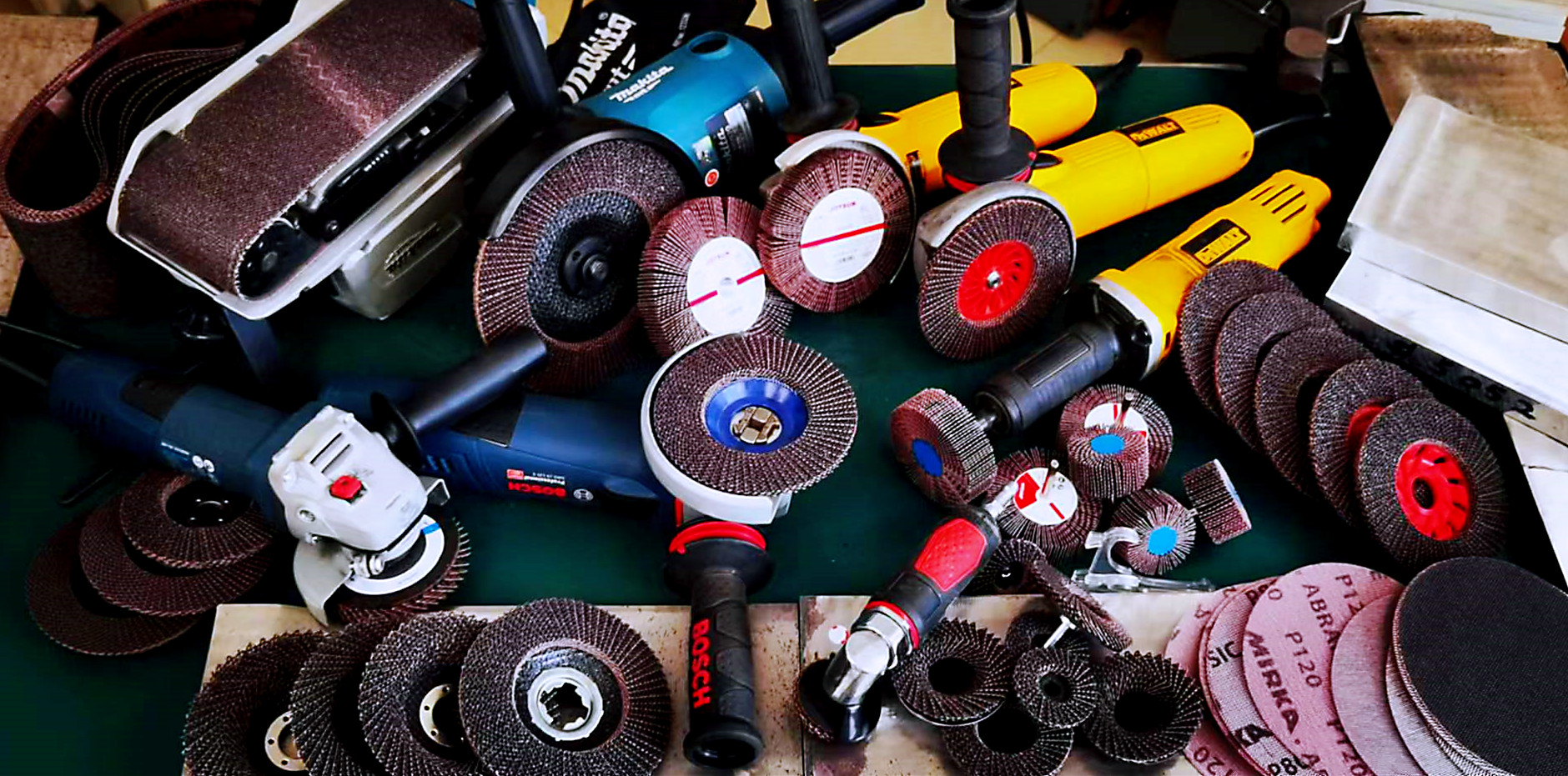 Our Products
Through many years of development and production, Joysun has amassed a complete range of professional abrasive systems, including specified coated abrasive products, non-woven abrasives and surface conditionings. We have consistently provided our customers with creative solutions to challenges faced in the numerous industries for which our products are designed. Our wide range of products covers the entire spectrum of abrasives from individual abrasive products to complete abrasive surfacing systems.
Some of our products are listed below
Alumina, Zirconia, Ceramic Alumina, Silicon Carbide series of abrasive standard & high density flap discs, quick change & arbor mini flap discs, mounted & unmounted flap wheels, interleaved flap wheels, satin linear wheels, vulcanized fiber discs, cleaning & strip-it discs, surface conditioning Scotch Brite belts, discs and belts, non-woven abrasive products in wheels, discs, sheets, rolls and pads, high speed cutting off wheels and depressed center wheels in a variety of grits, sizes and types. These products are suitable for woodworking, metalworking, automotive, and countless other industrial applications. We carry a large inventory of our products so we are always able to quickly supply customers with just what they need in a timely manner.
Our Staff
The employees here at Joysun are the driving force behind our success. With years of experience and expertise in serving our customers and partners, the staff at Joysun is able to provide high performance results. Our efficient grinding and sanding products are in a never-ending process of improvement. In order to promote this growth in quality over time, we implemented a comprehensive quality management system and we were awarded the ISO 9001 certificate in 1999 and MPA certificate in 2001. Each quality product starts with a quality employee and every step along the way is carried out by our trusted staff for guaranteed customer satisfaction.