X-LOCK QUICK CHANGE SYSTEM
X-LOCK The new grinder accessories changing system, with just one Click the X-LOCK technology allows easy and effortless mounting.
Convenient: Tool-free system with no loose parts and no force required.
Efficient: Quick change of accessories and less reworking.
Comprehensive: From preparation to the finish for every application.
The X-LOCK mount offers a wheel change that's up to 5X FASTER than conventional interfaces. There's an audible snap when mounting an X-LOCK Wheel on an X-LOCK grinder. The wheel mounts properly without the need for a spanner wrench or flange nuts.
The X-LOCK Product Range
K368MX X-LOCK

Alumina Flap Disc For Metal

Z688TX X-LOCK

Zirconia Flap Disc For Inox

Z658MX X-LOCK

Zirconia Flap Disc For Wood or Plastic

S986SX X-LOCK

Ceramic Flap Disc For High Alloyed Steel

K798MS X-LOCK

Surface Conditioning Flap Disc

K718TX X-LOCK

Non-Woven Vertical Flap Disc

C818GC X-LOCK

Ceramic Strip-it Cleaning Disc

C818GP X-LOCK

Silicon Carbide Strip-it Disc

K726AM X-LOCK

Unitized Grinding Disc

P216WP X-LOCK

Woolen Felt Polishing Disc
This Is How It Works!
Attatch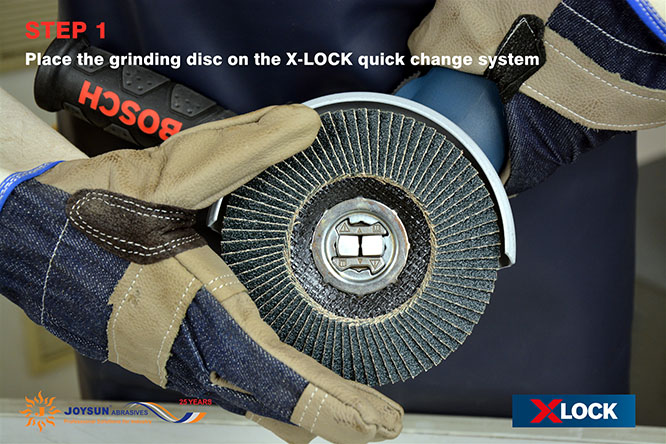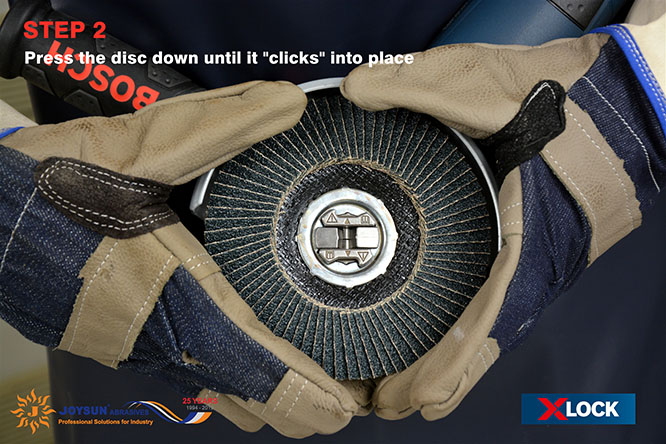 Release